One of the first to be whitelisted at the National Cyber & Crypto Agency (BSSN) Minister of Communications and Information (KOMINFO)
PT Dtechcorp Konsultindo Prima is a technology consulting services firm based in Jakarta, Indonesia, with an international presence in Australia and Singapore/Malaysia. We focus on providing assessment, compliance, and implementation of IT standards, frameworks, and practices. We also provide audit based on local and government regulations such as KOMINFO, BI, OJK and BAPPEPTI.
vision & mission and our portfolio
Vision
We strive to be the preferred independent consulting, audit, and training services firm and the strategic partner to our clients by 2020 in IT Service Management and IT Security.
Mission
To help the client to reap the benefits of technology as an investment rather than as a cost. We achieve this through leveraging our world-class skills & experience, bringing to Indonesia a fresh mindset and global benchmarks.
33+ Years
Local & International Experience
we are proud to have served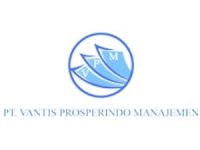 ISO-series Certification
Preparation & Readiness
Advisory & Audit Services for Licenses from Regulatory Body
We can help you obtain various licenses from Bank Indonesia (BI) and the Otoritas Jasa Keuangan (OJK) such as Payment Gateway, Electronic Money, Peer-to-Peer Transfers, Switching, Clearing, etc. including the registration process as a Penyelenggara Sistem Elektronik (PSE), and other regulatory bodies.
Audit, Gap Assessment, Implementation based on Standards & Frameworks
Vulnerability Assessment & Penetration Testing
We are experienced in conducting VA for our clients, offering as little as IDR 14.5 juta for the end-to-end service.
the reason to pick us & our list of certifications
All consultants are fully certified experts in their respective areas
Run by a team of executives with multiple decades of international experien
Client-centric, establishing strategic partnerships with our customers
Results-driven, focusing on high-performance delivery
Highly skilled in a wide range of industries, including Banking, Telecommunications, Manufacturing, F&B, and Retail
Want to know more about Dtechcorp Consulting?
Please download our little booklet here
ITIL®, GSEC, ISO27001 Lead Auditor
CompTIA Security, BSMR, IASA
ITIL®, COBIT, ISO20000, PRINCE2 Agile, Lean IT, Six Sigma
Partner & Senior Trainer & Subject Matter Expert
ISO27001 Lead Auditor, ISO22301 Lead Auditor
Partner & Senior Consultant
Teknologi Informasi (TI) adalah wajah dunia modern yang baru. Dimana IT sebelumnya hanya merupakan bidang atau cabang ilmu yang terpisah, sekarang menjadi bagian penting dari
BACA BLOG »
Welcome to WordPress. This is your first post. Edit or delete it, then start writing!
BACA BLOG »
our consultants/auditors/advisors in action